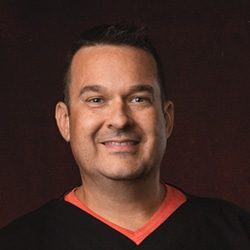 Chiropractor
Christopher Angello D.C.
"I look forward to meeting you, and helping your body function optimally."
Dr. Angello, Clinic Director of Spine & Injury Center is trained and licensed to practice Chiropractic, EMG and Nerve Studies, sEMG, Class IV Laser Therapy, Spinal Decompression Therapy, and Physiotherapy in the State of Colorado and is a certified Level I Workman's Compensation Physician. Dr. Angello is Certified to do Sports Physicals and is nationally certified to perform DOT Physical Exams through the FMCSA and NRCME.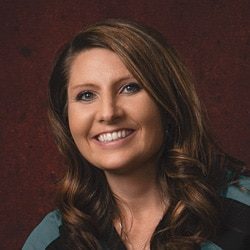 Massage Therapist
Shantelle Angello L.M.T.
"Let me help you relax with a massage, and ease your tension away."
Shantelle Angello, graduated from Cedaredge High School as Valedictorian in 2000. She is also the winner of the National Award for the Who's Who Among American High School Students. She was part of the dance team, choir, show choir, and took private voice and piano lessons.
Shantelle started massage training in August of 2000. She graduated from the Utah College of Massage Therapy in Lindon, Utah in March of 2001 with the Outstanding Academic Achievement Award and a 4.0 GPA. Her office, Spine & Injury Center of Grand Junction is run by her and her husband. Shantelle currently practices massage on infants to the elderly, as well as medical conditions such as MS, Parkinson's, Guillain Barre, Cancer, Diabetes, and repetitive motion injures. She is trained in many techniques such as Swedish, Deep Tissue, Trigger Point, Stone Therapy, Infant, Injury, Myofascial, Myoskeletal Alignment, Sports Massage and Craniosacral. She knows many other techniques, but the aforementioned are among her favorites. Shantelle is also certified in Spinal Pain, Cancer and Massage, and Pharmacology for Massage. She was also a nominee for the Manchester Who's Who Among American Massage Therapists.
EXERCISE SCIENCE AND HEALTH PROMOTION
Holli Salazar B.S.
"Don't sweat the small stuff."
With a degree in Exercse Science, I wanted to be in the Healthcare field. Having worked with the Spine & Injury Center since 2014, I have learned so much, and as an active MMA fighter, I have a very busy schedule inside and outside the office. My years of experience can be put into place to help you make the right decision with your treatment direction. I cannot wait to meet you and help you achieve your goals.
OFFICE HOURS
---
Monday
8:00am - 5:00pm
---
Tuesday
8:00am - 5:00pm
---
Wednesday
8:00am - 5:00pm
---
Thursday
8:00am - 5:00pm
---
Friday
8:00am - 5:00pm
Spine & Injury Center of
Grand Junction
2646 Patterson Road Suite A
Grand Junction, CO 81506
(970) 436-4400